Cappuccino & Coffee Stencils
Cappuccino Stencil
Welcome with the manufacturer for cappuccino stencils made of stainless steel and plastic. We are glad to be allowed to welcome you on our web page.

We are specified on the design and production of individual cappuccino and coffee stencils. Our stencils can be used for decorating the milk froth on all kinds of coffee drinks.
See, feel and taste the result of the stencil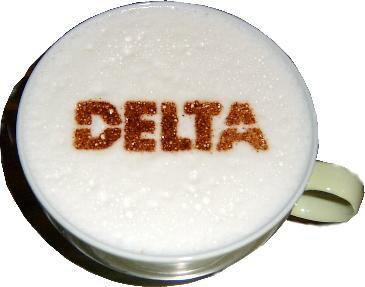 custom made cappuccino stencils
We offer comprehensive and complete service, from the production and packaging appropriate for transport of the desired amount, about the export winding up in the most different countries up to the dispatch in time.

We deliver our high-class products primarily to wholesaler, but also tiny amounts to retail stores.


According to your demands, we produce:
Your personal Cappuccino Stencil
We deliver the desired amount to you. For production of your individual offer please feel free to contact us. You can also send us your company logo, drawing, etc. via email: info@cappuccino-stencil.com.


Our Facebook-Fanpage

Kaffee-Schablonen aus Edelstahl ab 1 Stück